People in wheelchairs should plan a barrier-free journey and enjoy the fun of traveling smoothly and happily. In addition to reading accommodation articles, accommodation search tips, easy travel, and in-depth travel recommendations, they can also refer to this "Outside Tour" before setting off. Raiders, as a checklist, see if you are ready for barrier-free travel to make the journey smoother!
PART 1)prepared beforehand
Do you want to enjoy a few days in neighboring Taipei? Or go to the American Grand Canyon for a two-week in-depth tour? Do you choose to travel on your own or follow a tour group? For different journey plans, we can make different preparations.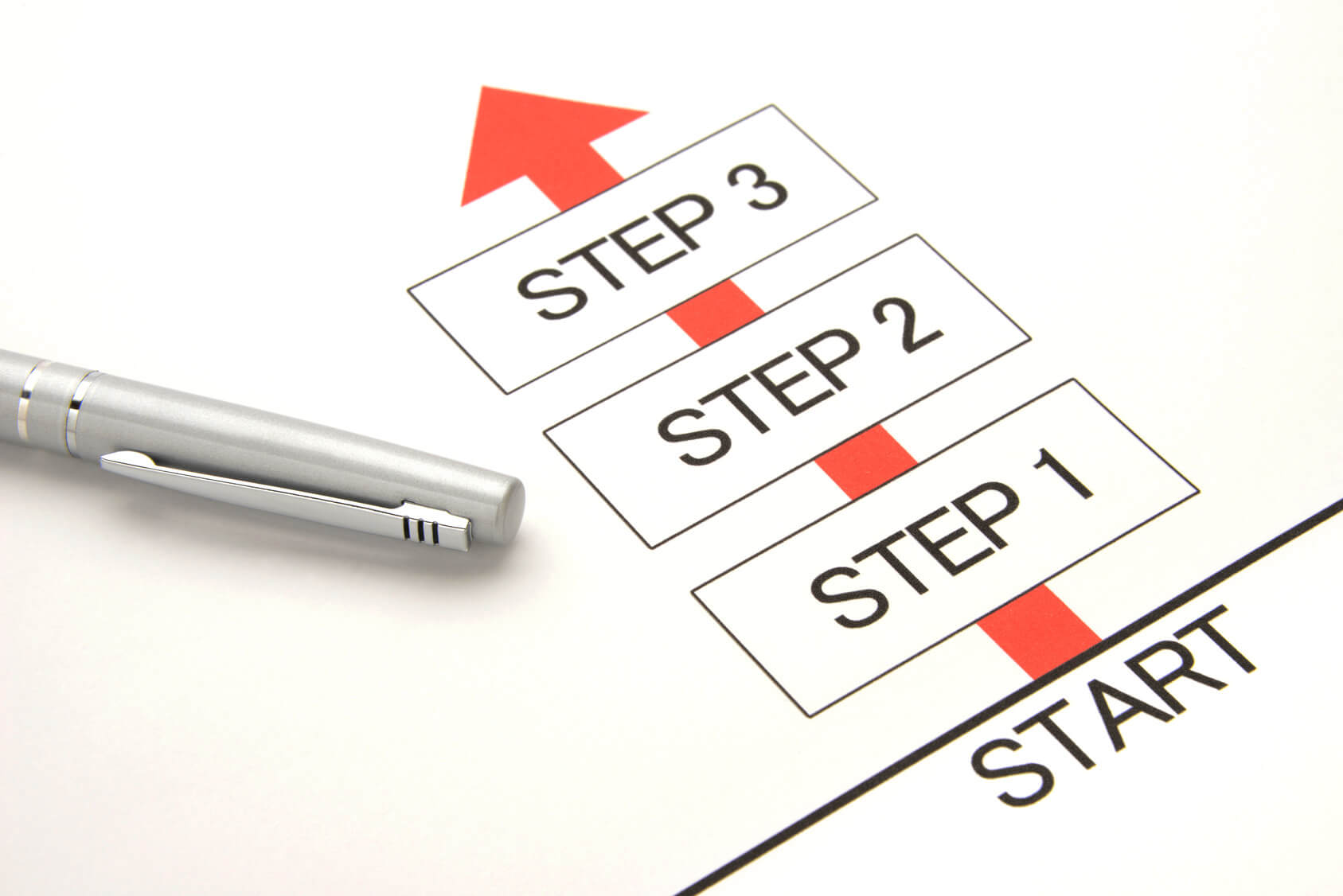 1.Location
1.1 Find a suitable place
Complete barrier-free facilities: including transportation, toilets, elevators, etc.

Friendly and easy-to-get locals

Less communication barriers: the main languages ​​are Cantonese, English, and Mandarin, and the text is mainly Chinese and English

Simple visa procedures and immigration policy

Prosperous city: clothing, food, housing and transportation are within easy reach
1.2 Suitable weather and time
Avoid using public transportation during peak traffic hours
1.3 Search for accessible traffic information
Whether the train/subway/bus has barrier-free facilities available

There are barrier-free taxis available for appointment

Rehabilitation vehicles are available for hire
1.4 Plan to properly organize the trip
Choose tourist attractions with complete barrier-free facilities: popular attractions, theme parks, museums, zoos and aquariums, seafood markets/fisherman's wharf, shopping malls and outlets, outdoor promenades and seasides, and international activities
1.5 Master the distance and number of days to the destination
Traveling for the first time brother is suitable for three to five days itinerary, you should choose the neighboring area

Travel experts can arrange longer and longer itineraries according to their own circumstances
1.6 immigration procedures
Pay attention to the special arrangements provided by the local Immigration Department for people with reduced mobility, such as whether there is a special priority channel for the disabled when entering and leaving the airport) to save waiting time

If the disabled themselves do not use a wheelchair, or the wheelchair needs to be sent to the warehouse, and cannot be used while waiting for entry and exit, you can check with the local airport whether there is a wheelchair available for loan
1.7 Select tour group
International group: first contact the travel agency to see if you can cooperate in transportation and accommodation to accommodate the need for barrier-free. If you can travel with friends, relatives and friends and reach the specified number of people, you can package the group to adjust the program, food, accommodation, and transportation of the tour group, and design an in-depth tour itinerary for the convenience and comfort of the disabled

Local tour: Choose a local tour for the disabled. Some countries have local tour for the disabled. The itinerary and places are suitable for wheelchair users, and barrier-free transportation arrangements will be provided.
1.8 Learn about self-driving tour arrangements
Understand the local car rental service terms and insurance arrangements

Find out if there is an accessible vehicle that allows wheelchairs to get on and off directly

Check the parking arrangements of local tourist attractions, such as the location of barrier-free parking spaces, parking facilities, etc.
1.9 Physical state
Consult a doctor before departure to find out if the physical condition is suitable for traveling, especially by plane

Bring plenty of medicines and back-up medicines, and make a list of commonly used medicines

Understand the local drug laws and customs restrictions on drugs (note whether there are any special arrangements for the disabled)
1.10 Personal equipment and insurance
Choose a suitable insurance (note if there is any mention of protection for the disabled)

Find out if there is a place to repair wheelchairs near the accommodation

Learn about local medical equipment rental arrangements
Extra: servant expenses
The living and eating of the handicapped during travel may need to be taken care of by the servant, so the servant needs to be accompanied

When considering expenses, remember to also consider the cost of air tickets, hotels, transportation, etc. of the companions, so as not to lose the budget
---
2. Book air tickets and accommodations
2.1 Consider the surrounding environment
Preliminarily plan the itinerary must visit the attractions, and arrange accommodation in the center of major attractions

Choose the location of the nearby station (railway station, bus terminal and transfer station) and understand the design of the road from the station to the hotel

Pay attention to accessible parking locations and accessible parking spaces near the hotel

Pay attention to the packages near the accommodation
2.2 Consider accommodation facilities
Choose the barrier-free accommodation that best suits your needs

Inquire about relevant information via email and request real-life photos

Consider whether the design of shared areas, rooms, bathrooms, toilets and other facilities is barrier-free
2.3 Fully search for accommodation information
Through different websites, fully and accurately understand whether the hotel provides barrier-free facilities

Official website: Provide simple traffic information for preliminary reference

Travel website: Filter accessible accommodations when searching for hotels, and learn past travelers' reviews of accommodations (search function and evaluation function)

Travel Blog: Introduce travel information from all over the world, including different types of accommodations, and recommend scenic spots and nearby accommodations for more personal information
2.4 Booking air tickets
Compared with booking tickets online, it is recommended to book tickets by phone to inform you of special service needs immediately, so as to avoid the need to change flights after purchasing a flight that cannot provide wheelchair consignment services

Special services can be requested at the time of booking, such as applying for assistance on boarding a wheelchair, wheelchair storage service, dedicated wheelchair service in the cabin, providing wheelchair information (wheelchair size and battery type) for staff to check whether the wheelchair size meets the delivery provided by the flight Warehouse Service

Wheelchair users need to inform the airline about special needs 72 hours to one week in advance (subject to the arrangement of the airline) and should check with the corresponding airline for the arrangement

Understand the arrangements for airlines to check wheelchairs and assistive devices, as well as boarding, boarding and disembarking aircraft and barrier-free toilets
---
3. Preparation of personal belongings
3.1 Bring enough foreign currency, you can first search for local price information, and then measure how much foreign currency you need to exchange based on the number of travel days and estimated expenditure.
3.2 Pay attention to exchange rate changes and exchange foreign currencies at a cost-effective time. In some places, it is more cost-effective to exchange in Hong Kong, while in other places, the opposite is true. You can refer to travel blog recommendations.
3.3 Remember to bring the required documents for entry and exit, including passports, and pay attention to the expiration date of the passport. Some countries do not allow foreigners whose passports will expire within half a year to enter.
3.4 Some countries, such as Taiwan and the United States, require a visa. For example, the procedures in Taiwan are simple, just fill in the form online, while the procedures in the United States are complicated and time-consuming. It is recommended that you search for relevant information online as soon as possible. Get your visa early.
---
PART 2) Preparation before boarding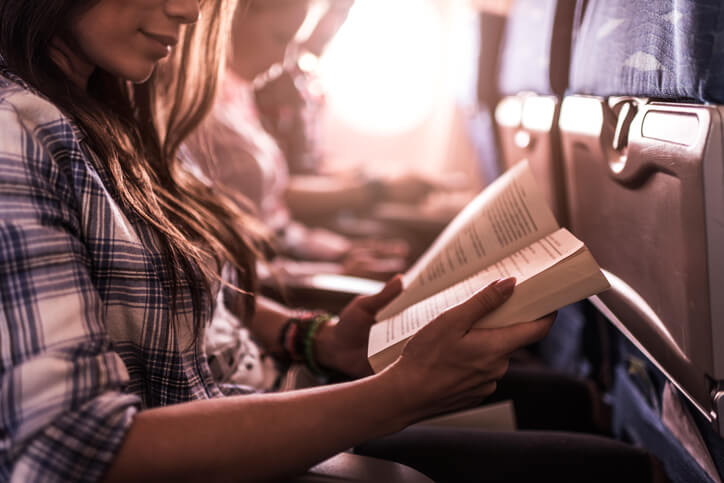 1. Attention when getting on the wheelchair
Online check-in is usually not suitable for wheelchair users, only check-in counters can be used

The check-in time for wheelchair users (early boarding) and the assistance that airlines can provide for wheelchair users to board the plane will vary according to different flights. Please call the hotline for further enquiries

You must bring your own manual for the wheelchair and battery, as well as special tools for disassembly and reassembly of the wheelchair
2. Note for long-distance aircraft
Check whether the airline you are flying provides special seating arrangements for wheelchair users

Pay attention to whether the airline's flight is equipped with barrier-free toilets; whether special wheelchairs for the cabin are provided

Be careful with the food on the aircraft to avoid discomfort and use the restroom frequently

If you can't use the toilet on the aircraft, remember to make special preparations
3. Airport service
Check baggage porter service for a fee

If you are carrying a large amount of luggage, Hong Kong International Airport also provides a chargeable luggage home service, so that you can pack it lightly on the road, and you should make an appointment as soon as possible
---
PART 3) Traveling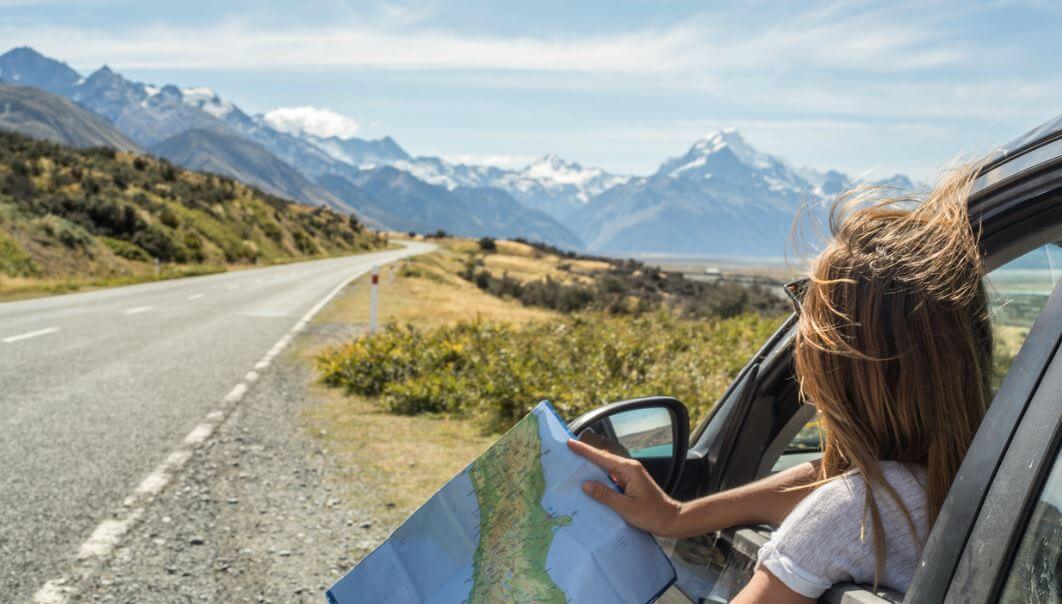 1. Driving time
Pay attention to the drive to your destination

Check whether there is a rest stop during the long-distance bus, and whether the rest stop is equipped with barrier-free toilets
2. Pay attention to your physical condition
Pay attention to changes in physical condition during travel

Know the information of the local helpline to deal with emergencies

Check the location of the hospital near the hotel, take precautions
3. Confirm the return airport arrangement in advance
Pay attention to whether the airport provides special services for wheelchair users

Such as baggage porter service and luggage home service
4. Places to visit
When you arrive at each tourist spot, you should first get a map of the attraction

Pay attention to the location of barrier-free facilities on the ground, especially toilets and lifts
5. Valuables
Don't put valuables behind the wheelchair to prevent thieves from taking advantage of it

You can choose a thin and close-fitting anti-theft bag, which can be worn on the inside of your clothes, making it difficult for thieves to detect
6. Be adaptable
You can check with hotel staff for more information before departure

Inform family members of the daily itinerary in advance, and report safety to the family after arriving at each tourist attraction. If there is an accident (especially missing, robbery, etc.), the family can call the police for help in time
---
PART 4) Return trip sharing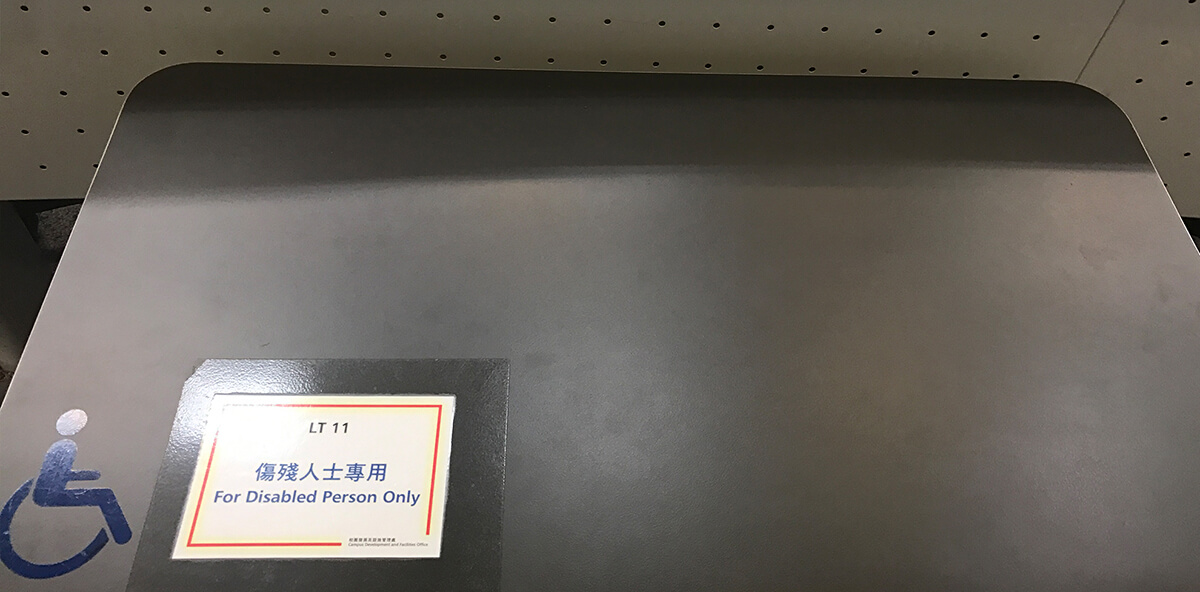 1. Record accessibility points
It is recommended that you can record the main points of the journey on the car or on the flight

Which scenic spot has unexpectedly improved barrier-free facilities?

How are the barrier-free facilities of the hotel?

Are the locals friendly to people with reduced mobility? Does anyone offer assistance?

Pay attention to whether the airline's flight is equipped with barrier-free toilets? Do you provide wheelchairs for the cabin?
2. Evaluation sharing
After recording the main points of the journey, you can upload it to your blog or share it on your blog to share your experience with other people with reduced mobility

For example, recommending barrier-free tourist attractions, reminding you of difficulties and solutions when staying in hotels, evaluating airlines' special services, etc., so that everyone can share barrier-free travel information and benefit together.
FG tips
As long as you refer to the above checklist, prepare before departure and before boarding the plane, fully consider different factors when booking air tickets and accommodation, and bring the necessary personal items, check again before boarding the plane, and pay attention after arrival Things to pay attention to in tourist locations, you can have a barrier-free journey. I wish you a pleasant journey, and welcome back to share your experience with us!