After experiencing many trips in person, if you want to have a better view of the world and have a deeper understanding of all parts of the world, it is not difficult to explore remote areas. As long as you collect more information beforehand and make more detailed planning, you can successfully complete more impossibility .
The special thing about the in-depth tour is that the itinerary of the tour is no longer limited to the urban area and popular tourist attractions. With the promotion of barrier-free tourism, now wheelchair users have the opportunity to plan longer journeys and visit some challenging ones more deeply local. However, the needs of each wheelchair person are different. Traveling with low-cost airline seats, hotel rooms and rental fleets can be very tricky. The following are the five main points of designing an in-depth wheelchair tour, which is a combination of information and previous experience. We hope to help travellers and their companions with disabilities to plan ahead for "deep" barrier-free travel.
Point 1: In-depth tour should also choose the appropriate day and time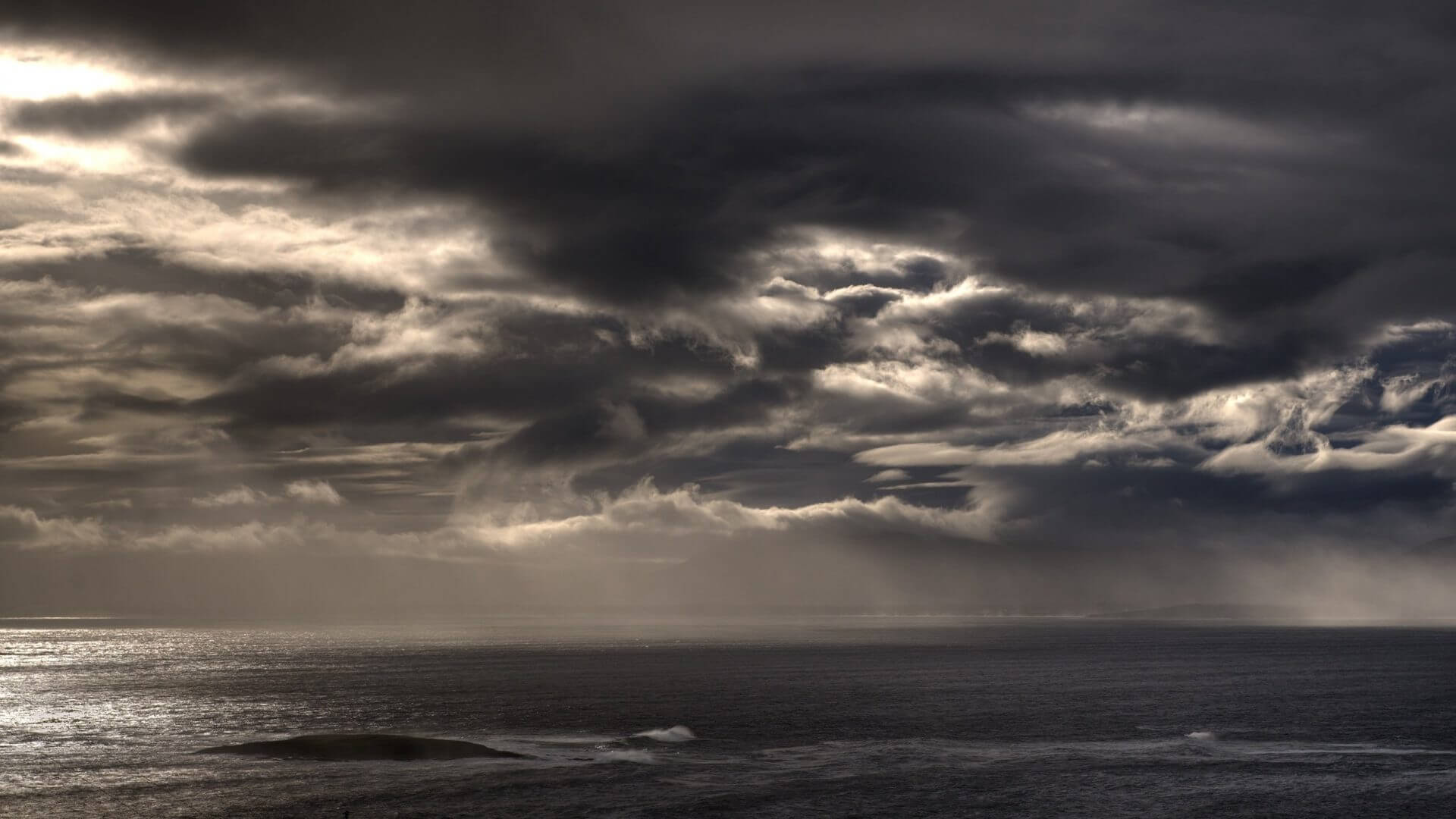 Traveling at different times, the local weather will be different, especially in areas with lower latitudes, the weather will be very hot in summer, on the contrary, the weather in winter is very cold, or it may make it difficult to adapt to easily get sick. Therefore, when choosing a travel day for the disabled, should take into account their personal physique and illness, and travel when the local climate is milder, such as Wales, UK The weather in summer is very hot. If you are weak and prone to heatstroke, you should avoid going there during the hottest time in summer.
In addition, on different days and times, there will be differences in the flow of people between tourist attractions and public transportation, especially during long holidays, weekends, commuting hours, or local celebrations. Various major transportation facilities and popular places will also be crowded with people. Access to people, especially wheelchair users, constitutes inconvenience and additional danger. Therefore, when choosing travel days for the disabled, is recommended to travel during the off-season, avoid traveling during peak seasons such as Christmas and New Year, and try to avoid public transportation during peak traffic hours in the local area to reduce inconvenience and danger.
On the other hand, if the purpose of tourism is to learn about local culture by participating in local seasonal activities, such as festivals, Christmas snow parties, and Songkran, etc., which limits the days of tourism in the hot summer and cold winter when the climate changes, or it is difficult To avoid participating in activities during crowded hours, special arrangements should be made.It is recommended to plan the itinerary in advance. Some attractions can provide barrier-free arrangements for the disabled. You can contact the organizer or venue management company in advance; you can also make an appointment with a local tour guide or select a local tour group, It is especially recommended to select barrier-free tour groups to make convenient and comprehensive travel arrangements for the disabled to prevent the disabled from encountering inconvenience and discomfort due to weather or crowd factors.
Finally, you may have to take a long-distance flight when you go to the destination for an in-depth tour, and the journey to tourist attractions is also long, so it takes more days to visit all your favorite destinations.Long-distance travel should pay attention to physical exertion, and bring sufficient auxiliary equipment and medicines. You can consult a doctor before departure。
Point 2: Targeted search for accessible information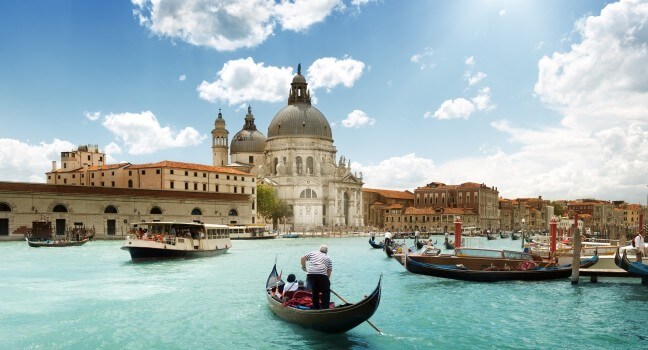 When selecting a tourism destination, it is important to find exciting attractions and local food, but for convenience and safety, when planning your itinerary, In fact, there are more practical factors to consider. For example, whether the local public transportation network is complete and equipped with barrier-free facilities, whether the local medical network and facilities Can you provide auxiliary equipment to borrow when needed?
Especially in terms of traffic,Arrange transportation in advance and understand the shuttle bus arrangementsIn many cases, when you choose to take public transportation to go to remote destinations, you have to transfer to feeder transportation. When planning your itinerary, it is necessary to clearly understand whether each connecting transportation is also equipped with barrier-free facilities. For example, to go to Taipei Shifen, you must take a small train from the MRT. It is well known that Taipei MRT has complete barrier-free facilities.For small trains on Pingxi Line, Shifen, Pingxi, and Jingtong have barrier-free ramps for easy boarding and alighting。
The tourist areas close to Hong Kong, Taipei, Singapore, and major cities in Japan are very suitable for people with limited mobility. The local railways and buses are widely adopted with barrier-free design, which is convenient for electric and hand wheelchair users to travel in the city. Go to suburbs and remote places to explore the deeper heritage of these areas. Except for first-tier cities, Some second-tier cities are also suitable for barrier-free tourism, but be carefulDifferent cities in the same country may have very different barrier-free facilities. For example, the barrier-free design of Sapporo, Hokkaido, Japan is comparable to first-tier cities such as Tokyo and Nagoya, but the construction of barrier-free facilities in Tainan, Taiwan is still in its infancy, which is not convenient for wheelchair users and has a big gap compared with Taipei. Therefore, before setting off to the less popular second-tier cities, in addition to searching for the overall information of the tourist country, it should also be safe.Targeted search for accessibility information in different local cities。
As for some relatively backward Southeast Asian regions, such as Thailand, Vietnam, India, etc., there are not many barrier-free facilities, whether in the urban area or in the suburbs, barrier-free vehicles are required, usually only Taxis are more convenient for wheelchair users; if you choose to travel to these areas, you should use a foldable push wheelchair. You also need to pay attention to law and order and go to the meeting with more escorts better.
In addition to the tourist attractions mentioned in Easy Tour, friends who are interested in exploring the 'in-depth tour', the following are also some good choices and places worth paying attention to :
Night market
Different types of markets around the world are also quite popular. Both local residents and tourists are also very fond of Changyou markets. There are many varieties of goods in the market, and the prices are relatively cheap compared to large shopping malls. It is the best choice for shopping.
However, most of the markets are located in busy districts, has a lot of people, and the place is narrow, with uncovered drains around it, it is easy to get stuck in wheelchairs, and it is more difficult for wheelchair users to walk inside. . The cooking utensils and boiling hot water in the shop are also directly next to the stalls and passages. The disabled should also be careful when traveling to these places.
Just like the Ladies' Street and Temple Street Night Market in Hong Kong, they are very popular places for tourists in Hong Kong. However, due to the narrow passages, it is difficult for wheelchair users to move around, especially during peak hours at night. Taiwan's night markets are crowded every night, but the passages between snack stalls are narrow, and sometimes people and vehicles compete for the road. The night markets that most tourists love may not be suitable for wheelchair users. For example, Raohe Street Night Market has wheelchair users It is very inconvenient.
Therefore, you should search for barrier-free information before set off to the night market, such as whether the passages and spaces of the night market are wide for wheelchairs to pass, and whether there is a ramp for dine-in restaurants Wait for wheelchair entry. For example, Shilin Night Market in Taiwan has barrier-free parking spaces and barrier-free entrances, making it more convenient for wheelchair users to get a feast. In addition, generally speaking, the night market will be visited by fewer people on weekdays (Monday to Thursday), and there will be less crowds in the night market before 7 o'clock and after 11 o'clock in the evening, yes Choose to go at these times.
historical sites
Historical landmarks are usually built for a long time and have historical significance. They do not meet the design requirements of modern barrier-free passages. For example, using stairs to go up and down and retaining narrow and dim passages. In order to preserve these relics, Or it is very difficult to modify barrier-free facilities. There are many different temples in Japan, which are full of authentic flavor. However, because the temples have been built for a long time, many do not have barrier-free designs, and it is difficult for wheelchair users to visit them.
The good news is that as the concept of accessibility becomes more and more popular, monuments in many places have also been integrated into accessibility design. If wheelchair users want to visit these areas, can search online or contact the operator in advance to find out if the attractions provide special assistance for disabled tourists. There are some historical sites and sites that require ticket purchases. You can select and request barrier-free assistance when purchasing tickets online. Pay more attention when buying tickets.
For example, Osaka Castle in Japan is an ancient city in Japan, but the operator has built a passenger lift. The lift to the top floor can be used by staff. The official website also recommends wheelchair-friendly passages. The refurbishment design took into account the needs of disabled tourists. Some large temples also provide barrier-free facilities. For example, the famous Sensoji Temple has ramps for wheelchair users to enter and exit the temple.
National or Geopark
Generally built in more remote places, the journey to these parks is far, and the journey is longer, should choose convenient transportation for the disabled and comfortable transportation, and make proper arrangements . Since national or geological parks are mostly monitored and managed by government departments, parks usually have barrier-free designs that meet the standards, providing barrier-free paths, so that people with disabilities can also Can visit together and share park resources. However, due to the influence of the geographical environment, there may be certain restrictions when building barrier-free facilities.
It is recommended to understand the barrier-free design of the attraction and whether it can provide assistance to disabled tourists. Before arriving at the tourist location, you can plan the most convenient tour route for wheelchair users, coordinate with the location of barrier-free restrooms, scenic spots, and entrances, and you can also make an appointment for barrier-free guided tours. Follow the official recommended route to choose the most convenient route for the disabled. Convenient tour route. For example, if you choose to go to the Yehliu Geopark in Taipei, you can visit the barrier-free exhibition hall, which has barrier-free passages, ramps, and toilets; and United States Grand Canyon South Road has refurbished facilities, and the design generally meets barrier-free requirements, but The North Road is still inconvenient for wheelchair users.
Nightlife
There are many bars around the world that take a relaxed route. They play trendy music or have live band performances, allowing guests to sit down and chat. This is a show that may be of interest to the disabled. When choosing a nightclub, you can first ask the receptionist at the door if there is any barrier-free design for people with reduced mobility. For example, in London, England, many bars also have barrier-free toilets and lifts, and special barrier-free private rooms are also specially designed. Bar activities are also suitable for wheelchair users.
In some cities, the suitability of nightclubs for wheelchair users may vary depending on the surrounding atmosphere and source of tourists. For example, Lan Kwai Fong on Hong Kong Island takes the disco's singing and dancing route, the road is also sloping, and the shops are crowded and narrow; Knutsford Terrace in Kowloon is a relaxed bar, shop layout and general restaurant Not much difference, suitable for wheelchair users. When collecting nightclub information, you can pay attention to the characteristics of nightclub atmosphere in different regions.
Traditional festivals
Different countries and regions will also have authentic festivals and celebrations, and in many cases large-scale events will be held, attracting many people to participate in the joyful atmosphere; if visitors can be in it, they will be able to fully experience the uniqueness of the local area. For example, Songkran Festival in Thailand, temple fairs in Japan, Halloween and Christmas in the West, Spring Festival in China, countdown events around the world, and so on.
However, these festivals and celebrations have a lot of people. If you plan to participate in wheelchairs, you must be careful about your safety. pay attention to whether the organizer has special priority channels to allow the disabled to enter and leave through special channels , And other crowd control arrangements, so that people with reduced mobility can easily and safely participate in activities.
Nature sightseeing
These scenic spots are natural attractions, such as the Grand Canyon in the United States and the Gaomei Wetland in Taichung. However, these attractions generally require climbing and wading. The traffic time is very long and the road is rugged and bumpy. After getting off the bus, it usually takes a long way to reach the destination; and the vicinity is limited by natural geographical factors, lacks barrier-free facilities and passages, and is not suitable for wheelchairs. person.
However, in addition to land transportation, people in wheelchairs may wish to search for helicopter sightseeing services. Although most helicopter services cannot accommodate wheelchairs, as long as the companions can assist you on the plane and over the chair, this is also a good way to go sightseeing.
Country Tour
Traveling naturally hopes to know more about different places, especially the local customs and traditions. Touring the countryside is a good choice; however, the construction of the countryside is not as good as the urban area, and the transportation and facilities construction It may not take into account the needs of people with disabilities, and wheelchair users may not be able to enjoy a complete experience in rural areas.
Therefore, if wheelchair users want to go to the rural areas of , they must make preparations in advance, arrange transportation, and choose the destination that suits them. If you want to go to Tai O in Hong Kong, you can only visit the streets. The boats are not designed for wheelchair users. Most restaurants have not built ramps for wheelchairs to enter and exit. In Japan, the outskirts, such as the Hidden World Heritage Site Shirakawa-go, are accessible by rail, but the Gasshoya is not a barrier-free space for tourists. Therefore, wheelchair users can use in rural areas. Attractions to visit are limited.
Boat tours and water sports
One of the dreams of many people is to swim with different sea creatures on the bottom of the sea and explore the magical appearance of the sea. This dream may seem out of reach for the disabled, but in fact many diving hotspots have added value-added barrier-free facilities, including access, barrier-free toilets and showers, diving training centers, Dock, etc., but for safety, before diving activities, you must first go through disabled diving training, and overcome physical difficulties under the guidance of professional instructors And overcome psychological obstacles and learn the ability to rescue yourself. For example, Four Seasons Bay in Longdong, Taiwan, actively promotes barrier-free diving activities. In some foreign beaches, beach wheelchairs are provided for people with limited mobility to engage in water sports. For example, Burleigh Heads Beach on Australia's Gold Coast allows wheelchair users to fall into the water.
It's a simpler choice to watch the sea or lakeside scenery from a boat, whether it's a small boat circling the lake, a sightseeing boat that goes out to the sea for several hours, or a cruise, most of the boats It is also wheelchair accessible, with wheelchair spaces and barrier-free cabins, such as Star Ferry, New Ferry, Royal Caribbean Cruises, Dream Cruises. Ferries and cruise ships with longer routes generally have barrier-free toilets, while the barrier-free design of cruise facilities such as restaurants, cinemas, water parks, bars, etc. varies from ship to ship. People with reduced mobility should visit the websites of cruise ships and ferry companies and Past evaluations of disabled passengers and understand the barrier-free design of different types of ships.
Point 3: Prepare more adequate drugs and comprehensive travel insurance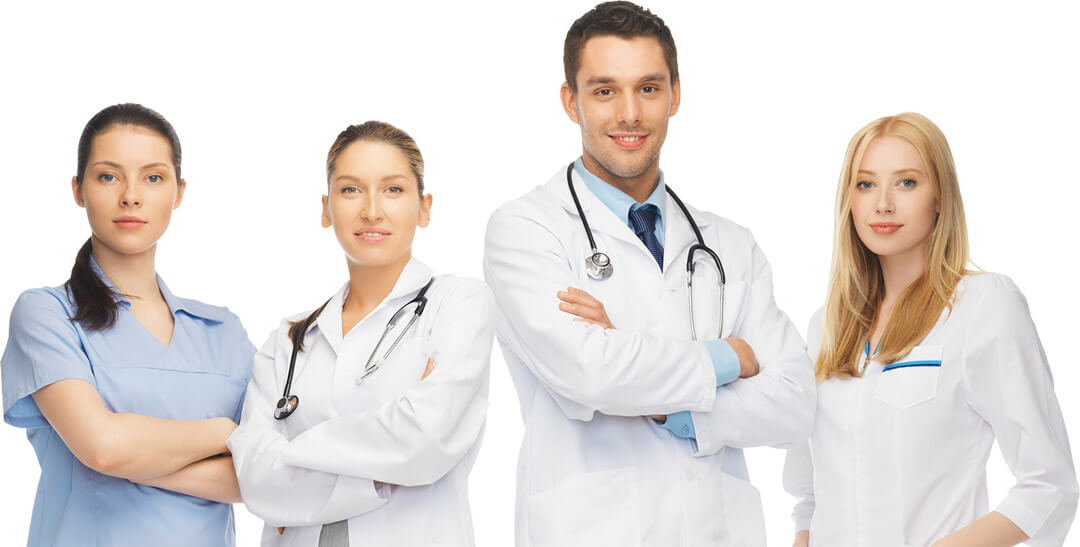 Compared with easy travel, when going to some more remote and more challenging places, because the travel time may be longer, there will be more emergencies to deal with. In order to have better protection, needs to bring more drugs and back-up drugs than usual, and choose a suitable insurance, especially if there is any mention of protection for the disabled.
Due to unexpected circumstances that may delay returning to China and require more drugs than originally planned, should make a list of commonly used drugs before departure, and Write down the general name of each medicine so that you can dispense the medicine locally when necessary; it should be noted that some medicines are prohibited locally, and it is also forbidden to bring syringes on the plane. You should also Understand local laws and customs restrictions and special arrangements for the disabled, and provide a medical certificate when needed. The disabled should also pay attention to the preservation of medicines, such as choosing accommodation with small refrigerators.
If the handicapped needs special mechanical equipment to assist in the movement, such as the most common wheelchair, can know in advance whether there is a place to repair the wheelchair near the accommodation; For special medical equipment, it is necessary to know whether the medical equipment can be carried abroad. If not, it is necessary to check whether it is provided locally and the rental arrangement.
Point 4: Convenient accommodation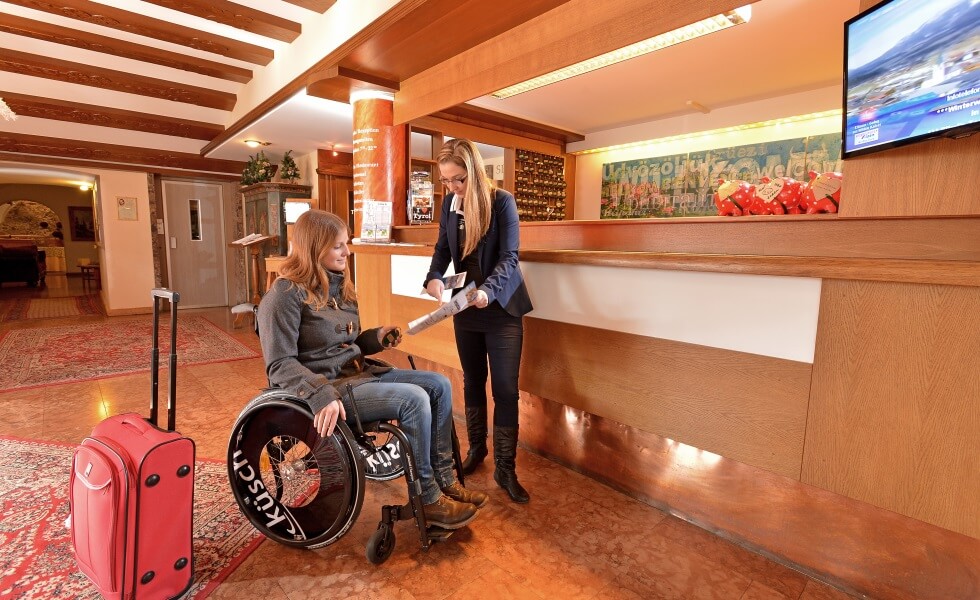 Travel accommodation arrangements have a great impact on the travel experience of the disabled. Especially wheelchair users have a lot of things to consider in daily life and access, such as hotel facilities and surrounding environment will affect the quality of the entire trip.
When choosing accommodation, you should consider the surrounding environment of the accommodation: whether the transportation, roads and supporting facilities are convenient for the disabled, and whether the accommodation facilities are barrier-free. There are also skills when searching for suitable accommodation. You can estimate the advantages and disadvantages of the accommodation in terms of barrier-free design according to the type of accommodation (hotels, homestays, youth hostels), as well as on the official website of the accommodation, tourism website and tourism. Learn about the hotel's accessibility in many aspects, including blogs. For more suggestions, please refer to Accommodation articles.
Point 5: Group tours are also a good choice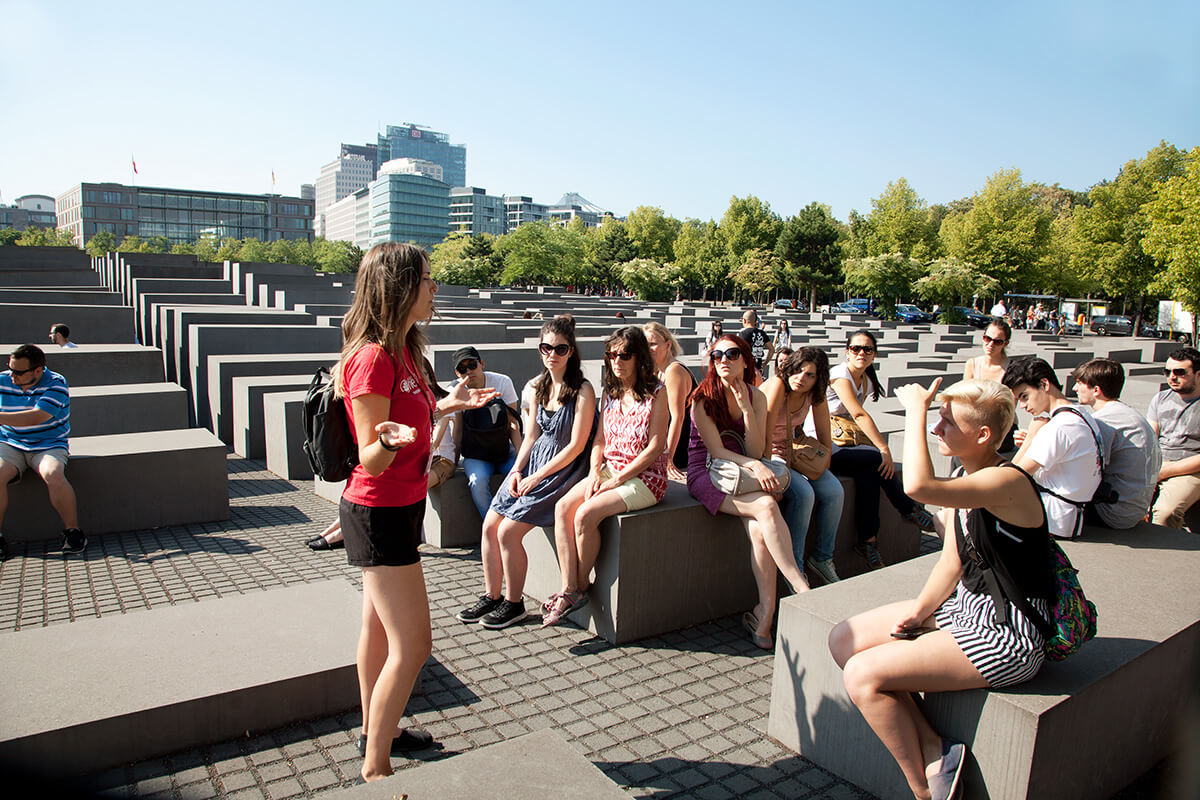 In addition to planning your own travel itinerary, you can also consider participating in tour groups, which are divided into international groups and local groups.
ZZ
International tour: Many travel agencies on the market have in-depth tour groups. In addition to arranging tourists to visit the city, the itinerary will also lead tourists In-depth tour of remote tourist attractions, such as historical sites, natural landscapes, ethnic villages, etc., to gain an in-depth understanding of local customs and customs.
When wheelchair users participate in an international tour, can first contact the travel agency to see if they can cooperate with transportation and accommodation to accommodate the need for barrier-free >; If you can travel with friends, relatives and friends and reach the specified number of people, you can package a group to adjust the program, food, accommodation, and transportation of the tour group, and design an in-depth tour itinerary for the convenience and comfort of the disabled.
Local groups: You can try to find local groups online. Some countries have The local group set up, the itinerary and the place where it goes are suitable for wheelchair users, and it will also provide barrier-free transportation arrangements to easily visit popular and mysterious tourist attractions with different characteristics in the local area. And a comprehensive experience; these barrier-free tunnel tours generally provide participants with comprehensive arrangements, so that the disabled do not have to be limited by convenience and safety concerns, and can enjoy themselves. More references can be found at the bottom of the page.
Local travel reference website:
Japanese website Viator will assist in organizing and recommending some barrier-free tours and visiting local attractions. Most of the recommended tours provide hotel transportation services from the accommodation to each Each attraction will also arrange point-to-point pick-up and drop-off, which saves the trouble of finding suitable public transportation, and strives for more time to visit, and is led by a professional guide to ensure the quality of the itinerary.
Taiwan Website-Dofu Travel Agency , for wheelchair users and elderly people with limited mobility, it organizes barrier-free tours in Taiwan, China, Japan, Europe and other places. It arranges barrier-free bus transfers and visits to barrier-free attractions. It is suitable for a family to bring a wheelchair, Travel with strollers and crutches, led by a professional guide.
International Website-Disabled Holidays< /a>, the one-stop shop mainly provides travel accommodation options from all over the world (mainly Europe and the United States), detailed introduction of accommodation facilities, services, barrier-free design, etc., and also provides barrier-free airport transfers and special equipment for the disabled (such as wheelchairs) borrow.
FG tips
Adaptability is very important for barrier-free tourism. In many cases, even if you plan well, there will always be variables, so remember to search for the contact information of some local rehabilitation agencies and write down how to ask for help in emergency . Tourist attractions, especially remote areas, may be temporarily closed due to unforeseen factors, traffic or local facilities. Please pay attention to local emergencies and changes before departure, so as not to affect the smooth travel or waste time. Affected attractions.