Dream Star Cruise-World Dream-Hong Kong Cruise
In addition to flying, cruises are also a convenient option for wheelchair users to travel abroad. In recent years, Hong Kong has built the Kai Tak Cruise Terminal. It is more convenient and popular to take cruises. There are many new cruise routes that are suitable for wheelchair users. The following will give a detailed introduction.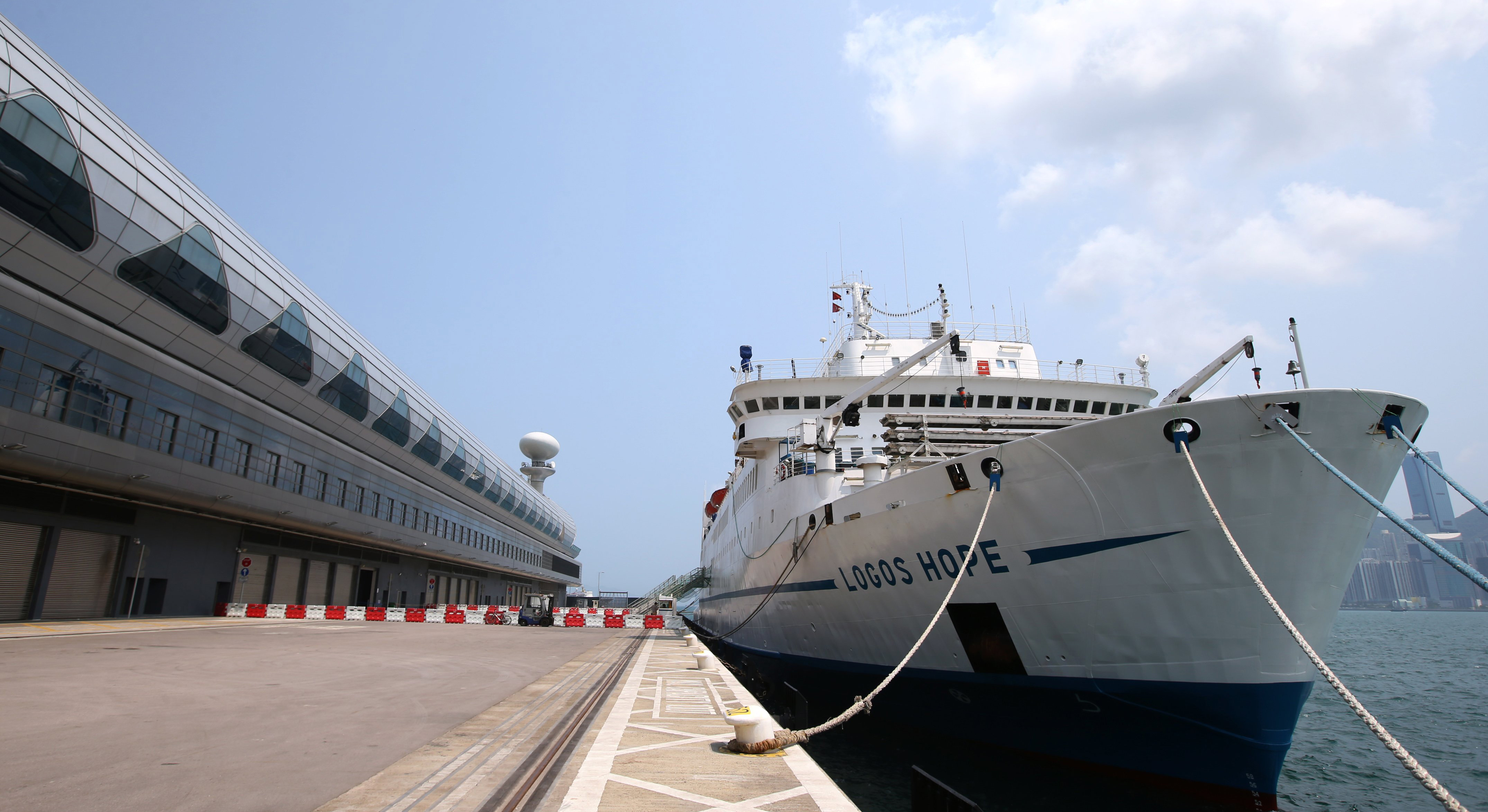 Pier design
The design of the waiting hall and the embarkation passage is wide, flat and with few bends, so wheelchair users can pass unimpeded from entering the pier to entering and exiting the border and embarking and disembarking the ship.

The ticket exchange adopts a self-service design, and the exchange machine is highly suitable for wheelchair users, and there is also staff assistance nearby.
How to get there
1) KMB 5R
Shuttle to cruise terminal, Ngau Tau Kok and Kwun Tong MTR station

Services are available from 11 am to 4 pm from Monday to Friday, and from 11 am to 7 pm on Saturdays, Sundays and holidays.
2) CTB 22
Shuttle to cruise terminal, Festival Walk
3) Wealthy Ferry
To and from North Point and Kwun Tong Pier via Kai Tak Runway Park Pier
4) Private car
The cruise terminal provides 113 hourly car parking spaces. The opening hours are from 7 am to 11 pm. Fee: $10 per hour from Monday to Friday. Saturday, Sunday, and public holidays: $15 per hour.
Parking spaces are limited and often full. Passengers planning to take a cruise should take public transportation to the cruise terminal.

This parking lot does not provide overnight parking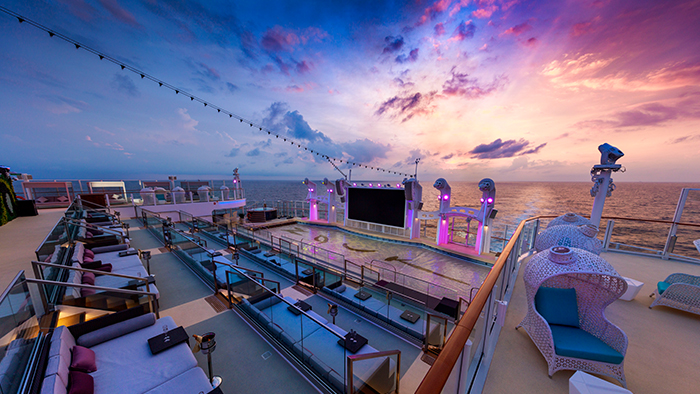 Ship name: World Dream
The World Dream is a luxury cruise ship owned by Dream Cruises. It is currently the largest cruise ship of Dream Cruises, reaching 151,300 Tons, officially put into service in 2017, the World Dream gathers the essence of the world and offers guests an unforgettable sea trip. The boat provides buffet cuisine from Asia and all over the world, and is equipped with colorful leisure activities and facilities, and many international famous brands to create top-notch dining and entertainment experiences. Guests can enjoy the life of a cruise while exploring the beautiful scenery of Asia.
Dream Star Cruises has a wide range of routes, suitable for both near and far, including 2 nights of Hong Kong sea trip on weekends, 5 nights of Guangzhou (Nansha) trip and 5 nights of Vietnam, etc. The price ranges from HKD 1,500 to over 5,000. It depends on the room and departure time.
The World Dream ship is equipped with comprehensive barrier-free facilities. There are multiple barrier-free toilets on each floor, and the design meets the standard; all passages are flat and non-slip design to facilitate the passage of wheelchair users; multiple barrier-free lifts are installed on each floor Exchanges; except for some sports and adventure facilities that require physical activities, all amusement facilities cater for the needs of wheelchair users.
Coming into service: 2017
Displacement: 151,300 tons
Full length: 335 meters
Full width: 40 meters
main facilities
There are various dining, bars, fitness rooms, swimming pools, game rooms, VR virtual experience halls, water slides, spas, opera houses, and casinos on board.
Guest room
Enjoy luxurious Room facilities, more than 70% of the rooms on board have terraces
Entertainment
in the water park Engage in exciting activities and participate in the latest VR virtual reality games in the ESC Experience Hall, including a fully dynamic virtual roller coaster and Star Wars™ Battle Pod console
Dining
Experience over 35 A unique dining concept, including Prime Steakhouse and Vintage Room high-end western restaurant
Crystal Life Spa
The largest sea spa enjoys a combination of Chinese and Western spa facilities
The Palace Palace
The The all-suite-style noble space of the Palace, enjoy a comprehensive luxury cruise experience