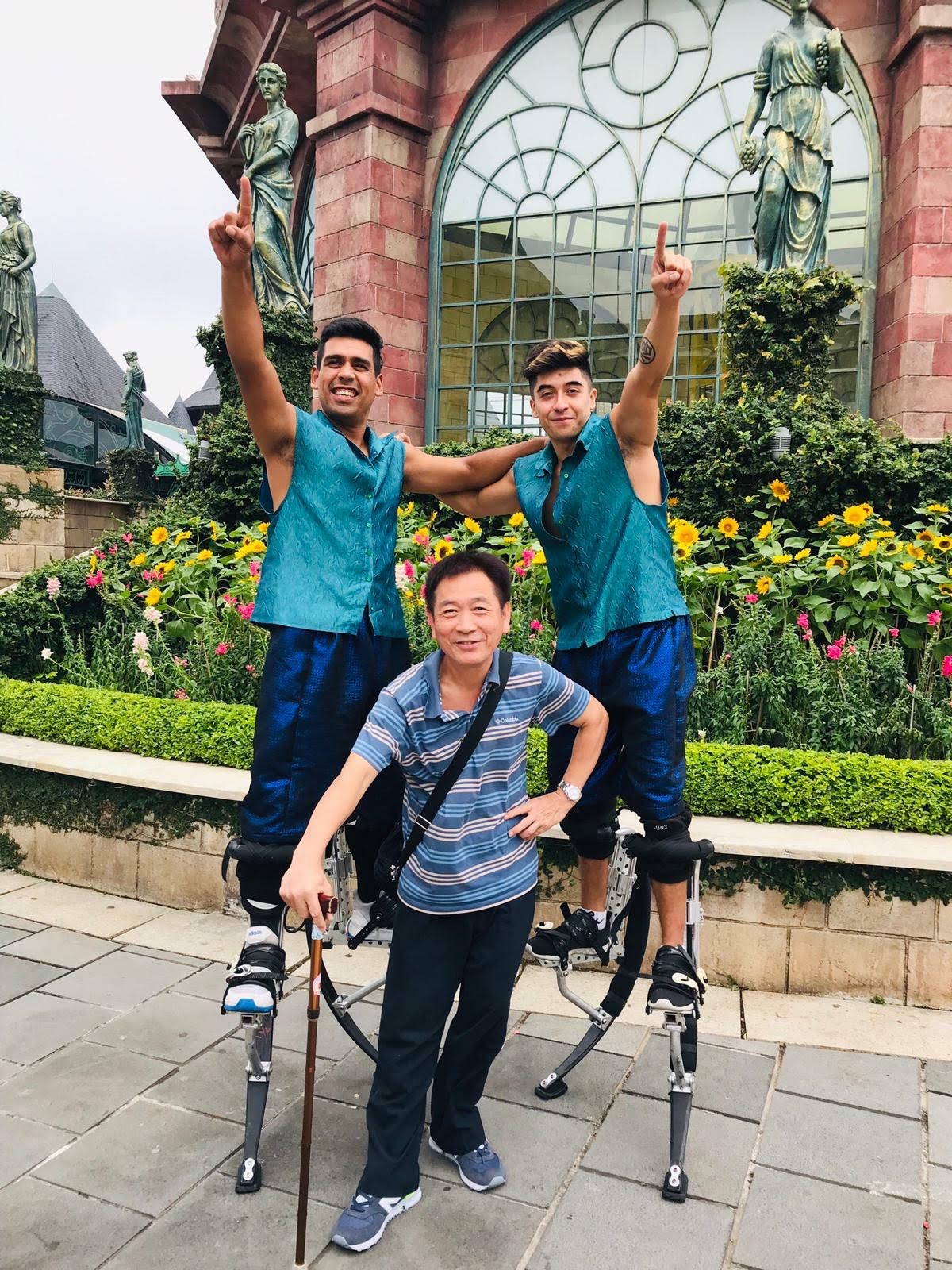 Water
Can speak or share
Reference number : #60
Suffering from a disorder of the autoimmune system, causing bones, joints and ligaments to unite due
Build your own path, support fellow travelers, apply what you have learned, and make your life more fulfilling and meaningful
Ankylosing spondylitis is one of the diseases of rheumatism. The patient's own immune system is dysregulated, causing bones, joints and ligaments to be combined due to chronic inflammation. The pain of this disease reduces mobility, emotional distress, and affects ( Organs such as eyes, lungs, heart, etc.) are under tremendous pressure both physically and mentally.
During my childhood in China, my knees were swollen and painful, my waist was stiff, and I was often painful at night and I couldn't sleep peacefully. My family members took me to seek medical treatment but failed to be diagnosed and treated effectively. During physical education classes in school, many activities were not compatible with The classmates played and shared fun together, but quietly walked to the other crying, tears poured into their hearts, that painful experience could not be expressed in words.
In the early 1980s, he applied to settle in Hong Kong and his life improved, and his relative illness tended to stabilize. In order to have a better life, he worked hard to earn money to support his family. During the period, when the illness was a little painful, he "suffered", and when he suffered a great pain, he took anti-inflammatory and analgesic drugs.
In 2017, the condition deteriorated rapidly, the nervous system was damaged, the right foot was unconscious, and he often used a hand to assist walking. He was forced to give up a stable job with tears and was extremely depressed. Later, he was supported by his patients and encouraged and encouraged by his family. Care, volunteer work with support, and actively participate in the promotion, visits, care of members, exchanges, sharing sessions and other activities of the patient sponsoring organization "Hong Kong Strong Spine Association" to the hospital department.
Accept the fact that you are sick, there is no cure for your illness, you can only rely on self-made "happy medicine" to keep your mind open, and adopt a self-management policy with an optimistic attitude. Facing difficulties with positive thinking, looking forward to taking a step forward on the road to rehabilitation, sharing the stories of life with the calendar, don't care how long the road in life is, only how wide the road you have built, support each other with fellow travellers, and learn. Use, make life more fulfilling and meaningful.
Life perception
Positive thinking in the face of difficulties, self-made "happy medicine" to maintain a cheerful and optimistic attitude, facing the adversity of life.