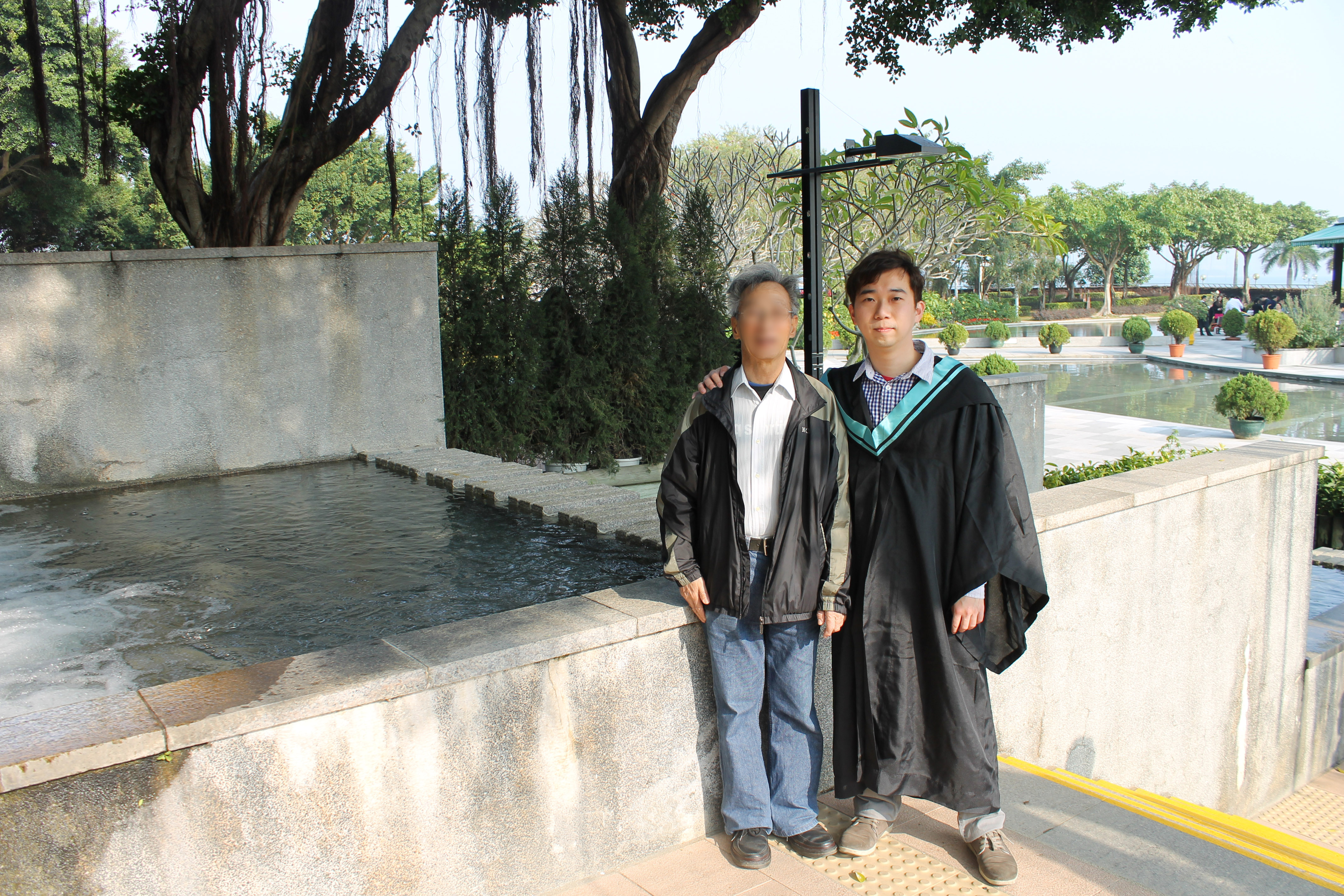 Victor
Can speak or share
Reference number : #62
The double image suddenly appeared during my work in the company, and then I fell down because I cou
Want to replace an electric wheelchair, because the wheelchair battery is beginning to decline, it is difficult to go out
My name is Yan Weijun. I graduated from the Open University in 2011 and once worked in a testing company. At the end of October 2013, a double image suddenly appeared while working at the company, and then fell down because of the lack of tools, and was admitted to the hospital for repeated inspections. It was confirmed in mid-July 2014 that I was suffering from cerebellar atrophy type 3 (SCA3). Online literature says that SCA3 patients have a life span of about 10 to 20 years from the onset of the disease. There is no treatment so far. When I learned that I was suffering from this disease, I was only surprised for a moment.
After I got back to my senses, I thought there was any way to help me, so I learned about the Hong Kong Cerebellar Atrophy Association from the useful link on the Muscle Fitness Association website. Finally, in mid-September 2017, due to the deterioration that I had to rely on a wheelchair to get in and out, I decided to resign and only officially participated in the association activities in October 2017. At the beginning of June 2019, I took the position of secretary in the organization. I want to use my experience to contribute and serve my fellow travelers. I hope that every fellow traveler can help and encourage each other, and move forward with the spirit of never giving up.
In fact, the death of my father in June 2019 was very sad, but the Lord gave me a sense of peace and he also expressed his determination to believe in the Lord from my father's mouth. He wanted to return to Heavenly Father with a sense of peace in my heart. , Therefore, I was baptized and joined the church. My motto is "Discipline yourself with strictness, and treat others with forgiveness"!