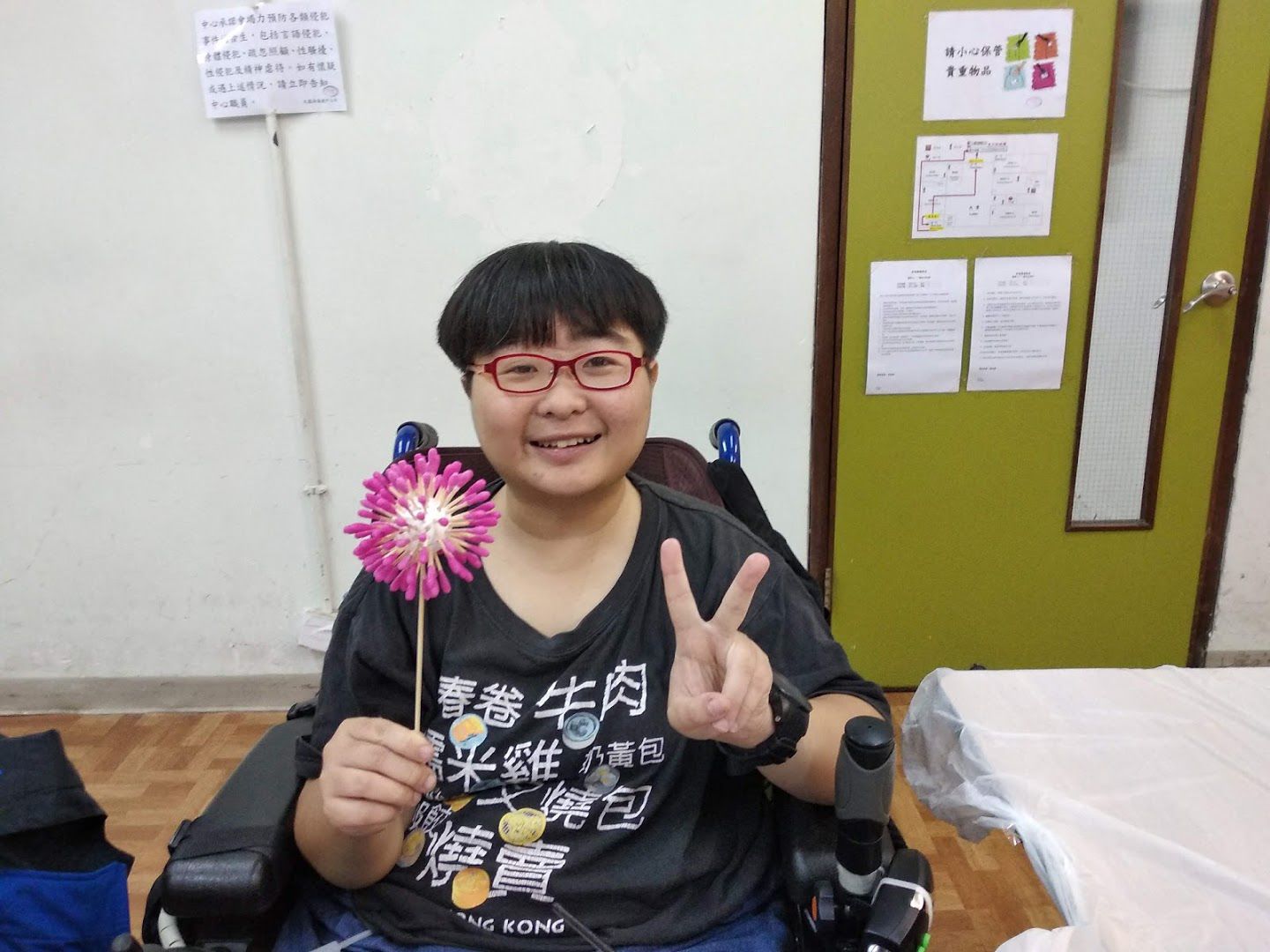 Kathy
Can speak or share
Reference number : #65
The world's first unexplained case diagnosed as a rare disease, but faced with a optimistic mentalit
Thank God for using his disability to bless, help and inspire people in various difficulties
My appearance is simple: sitting in a wheelchair with a urinary catheter. Many people think that this is rough enough. In fact, my experience is more abundant than that of many experienced friends.
Five years after the inconvenience, I was diagnosed with the rare disease "spastic lower limb paralysis". Affected by genetics and family pressure, I suffered from anxiety and depression a year later. Under the influence of paralysis of the lower body and emotional illness, I also lost my normal breathing, thinking, speech and movement abilities, and I feel that life is worse than death every day. Finally, one day because of a mood illness and a major emotional stimulation, I tried again to jump from a height to end my life. The bones, organs and blood vessels of my whole body were severely injured, and I was on the verge of death.
In this view, the terrible end of life is the beginning of Jesus' work. He not only saved me, but also reorganized my life. I gradually recovered from my severe injuries and memory loss. Jesus moved me to reflect on my life. I stopped blaming others, and instead thought about what I can do with multiple disabilities. I suddenly wake up: I can live a beautiful testimony of disability but not waste, pain but not suffering, and help and inspire others with a positive and optimistic attitude towards life. My life has never been the same ever since.
Today, I am a freelance volunteer and active in multiple rehabilitation organizations. I also serve zealously in the church. I went from a hidden youth who was cast aside by society in the past to a beloved warrior of life. I am inferior and self-satisfied and self-satisfied. I am now cultivating and building others with the fruits of continuous self-improvement. My life has changed from gray and black to rainbow colors, and I feel that every day is brilliant.
In the eyes of the world, disability is a defect, weakness, and retribution. To me, disability is the beauty of imperfections, the redoubled training to make people strong, and the blessings given by God. If I haven't been injured or sick, I must be a selfish, cherished and grateful "dead pretty girl" (I used to be so). Now, it is precisely because I have experienced disability and pain that I am qualified to walk with the grief and perplexed and become their watcher. I am proud of my identity as a "man with multiple disabilities" because my disability has made me beautiful.
Life perception
My disability is not a curse, but a blessing in disguise!