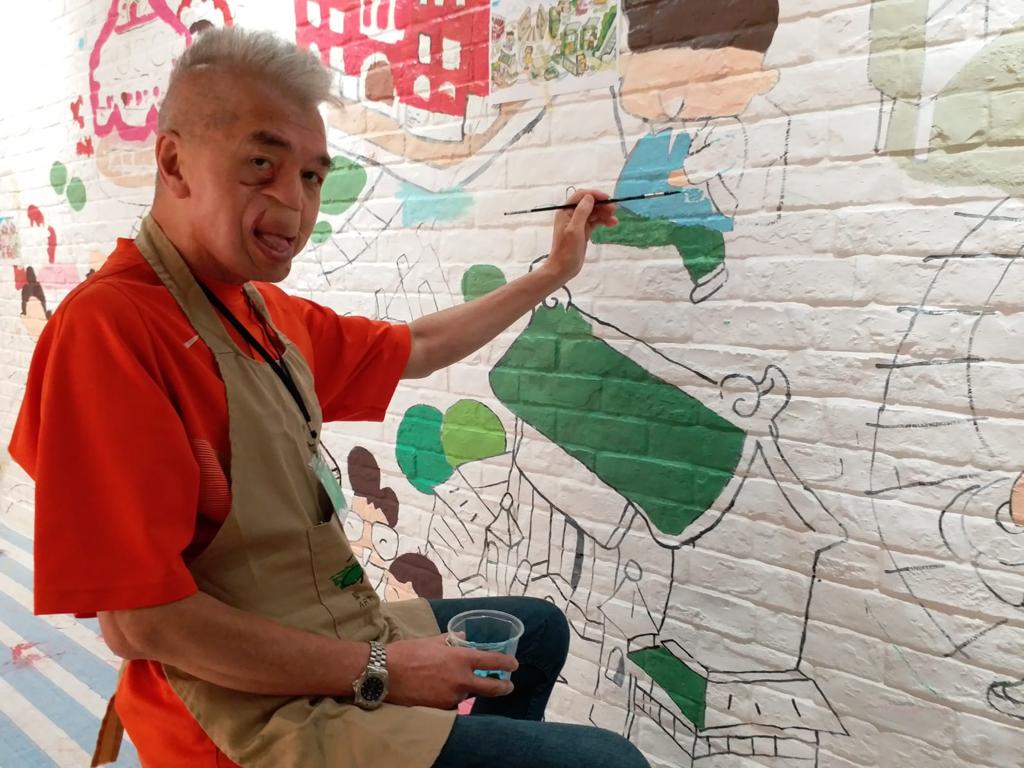 Bill
Reference number : #56
During a cooking session, the blood flow in the mouth suddenly ceased. After taking a sample for tes
Set up his own stage to operate certain industries, and learn about wine making and related matters.
Before, I was a member of the American Management Association (AMA); I was also a member of the Association of International Accountants (AAIA), and I have been engaged in corporate administration and financial management for more than 30 years.
For a long time, I have a wish whether I can create my own stage to operate certain industries.
The opportunity finally came. I met an American winemaker by chance. Jumei knew about wine making and related matters. So everyone talked about it. And I also impulsively agreed to represent his vineyard to develop the Chinese mainland market.
At the end of 2002, he set foot on the land of China as a single. Launch another test and challenge. I still remember the spread of SARS at that time!
Everything is like a divine help, maybe I don't know the sky is high and the earth is rich, and it has been less than a year to successfully open the market in Zhongshan City. So the heart is full of enthusiasm, go to Guangzhou to accept the challenge again! The god of luck continued to help me, and Zhan Zhuan realized the director of the Guangzhou Liquor Sales Bureau. After nodding, I successfully pulled the wines one after another to the Guangzhou liquor store.
Furthermore, I took advantage of the momentum of specialty stores to successfully develop the catering market one after another, including Chinese and Western food.
The difference between me and others is that my knowledge of wine is better than that of domestic ones, so I can say that any family or one person is better. The other difference is that I promote training, so that catering managers, waiters and store staff, how to entertain guests. Because these people who have received my training, look at high places, go to work in other provinces, and always think of me. Following this, my work has also advanced to the provinces of North, South, and West!
Days go by, I know and get acquainted with a group of Liu Lingyou who have a fever
I ask myself that I also have a good cooking skills, which can be Chinese or Western. Every time I receive a new wine sample, I hold a dinner party, talk about it, and cook in person.
Looking back at the time when news of fake wine in mainland China was flying all over the sky, the assistant put everyone's confidence in importing foreign products.
If so, happy hours are always fast. On a certain day in April of a certain year, when I was cooking at a Liu Ling meeting, my mouth suddenly bleeds. So one of my friends who drove took me to the emergency room of Huaqiao Hospital. It turned out that there was only one female nurse on duty in the night shift. There was nothing but cotton flowers to stop the bleeding. The next day, I went to the overseas Chinese to see a dentist. The doctor asked for a sample to be tested. Then I was thinking about returning to Hong Kong to see what it was all about.
Back in Hong Kong, I was lucky to find a doctor from Mrs. Pei Health Center, and immediately sent a referral letter to the Dental Specialist of Eastern Hospital. The situation may be serious, and the dentistry immediately signed two referral letters to the ear, nose and throat specialist and the tumor department.
After seeing the results............a sample was taken for testing in the morning when I was admitted to the hospital at the beginning of a certain month. On the same day, I learned that the oral cancer was diagnosed as stage III, which is actually stage IV!
I was admitted to the hospital on 6/17/2012, and on 6/18/2012 I was drunk at 8 a.m. for surgery!
I woke up sixteen hours later and was in the ICU, and the right upper jaw was gone! After that, the Department of Tumors provided 30 radiotherapy sessions.
After the arduous operation was completed, I thought the incident had come to an end. Can throw into the new Hong Kong life. Unexpectedly, one tooth began to fall out in January of a year, and another one in a certain month, but the dentist always said that this was a reaction after electrotherapy, so I accepted it without thinking. But a month later there was another one, and I had no choice but to arrange an inspection!
Under investigation, it turned out to have spread to the upper jaw. In fact, I asked how to do the second operation? Doctor's reply: Just like the first time, this time I cut the left side to remove cancer cells.
My response: How to eat in the future?
They replied: Tube feeding
I understand that tube feeding really makes my life uninteresting! Is there any other way to ask. They insisted on tube feeding, and I sighed and said "no".
So I started looking for another doctor to listen to his advice
Fortunately speaking, a member of the church gave me two business cards, both of which are professional ENT. And the choice is in my hands! Perhaps it is God's blessing again. I choose Dr. Wei Lin and meet him immediately! After arriving at Dr. Wei's clinic, he took a look at the medical records. He said that his method was not to cut the face but to cut off the upper lip, so that his tools had enough space to cut off my left upper jaw. When finished, I borrowed a piece of meat from my belly and sealed the entire upper jaw and upper lip. I think it makes sense, because the diet is as usual, but hard foods need to be cut or grated.
The second operation was performed on 8/03/2013
I was also sent to the anesthesia room at 8 in the morning. I believe I went to the operating room after staying, because it was 16 hours after I woke up, and I also slept in the ICU room. I started drinking coffee the day after the operation. The doctor was satisfied, and approved to be discharged home to rest two days before and after.
I borrowed a sentence and handwritten it to Dr. William Wei
To the world, you are one person. But to one person, you are the world!
During my recovery in 2013, I enrolled in Italian language courses for six months. The reason is that I personally like this country. I have traveled several times in the past and I hope to have the opportunity to visit again in the future! At the same time, take this opportunity to join the Italian Cultural Association as a member.
Since I also hope to increase my language knowledge, I also applied for elementary French at the French Cultural Association in 2014. In 2013, I often went to Mingqi Cancer Care Center to meet friends of my generation. I love music personally, so I joined the Mingqi Choir and sang Christmas Carol at Hongkong St. John Cathedral in 2013 & 2014.
As a result of Xing, I also wrote a meeting song for Ming Qi.
In 2015, I started volunteering at the Cancer Patient Resource Center of Madame Youde Eastern Hospital. Also joined the East Japan Society (head and neck cancer) patient organization. The work of the resource center is mainly to answer the questions of patients in the center or their family members; there are also cancer patient libraries stationed to record the borrowing and returning of books by patients.
Volunteers from Tohnichi are focusing on sharing, dispelling questions from peer patients, and performing ward visits according to the system.
In 2016, Dongri News Agency elected me as a member of the Executive Committee. Soon, because I wanted to save a little money and because I was familiar with the company's laws and regulations, I further took the company back from the accountant office to work as a secretary. The only thing that was not perfect was that the meeting minutes I wrote before were all based on English, and there was no contact with Chinese.
This is helpful to Dongri News Agency, because Dongri successfully converted into a non-profit limited company in accordance with laws and regulations in 2018, and legally applied to the Social Welfare Department in 2018. I make good use of my time and join the volunteer service of the Hong Kong Cancer Foundation so that I can work every day from Monday to Friday.
Because I am also a "Hong Kong Cancer Fund Family Nursing Volunteer", I occasionally have the opportunity to visit home on Saturdays, or take patients and their families out every season, such as: Coastal Defence Museum, Tai Kwun, Sha Tin Film History Museum.
Unfortunately in 2020, due to COVID 19, all volunteer services will cease in February.
Only attending a few video conferences is another matter entirely!
Personally, I said that I love music. In 2016, I enrolled in the introductory course of Music Therapy at Hong Kong University Space.
According to the analysis by the teacher, I have been performing music therapy for more than ten friends over the years, and my music therapy is prevention against Alzheimer's disease. And I did not tell them because I was a little embarrassed. Since they are also happy on the way, I understand that it is enough.
Last year, there was a pronunciation skills program at the Eastern Hospital. Fortunately, the host was a soprano singing teacher.
She even speaks fluent Italian, which gave me a chance to review it. In the middle of the year, she held two concerts. I signed up for "Courageous" and sang publicly for the first time. The first time I sang an Italian song in the City Hall, and the second time I sang two songs in the Gao Shan Theater, one in English.
I always remember Newton's words in my head............
What we know is a drop, What we don't know, is an ocean.
Or for a reason, I will continue to learn if I have the right opportunity.
Life perception
Although there is cancer, don't give up. The current predicament is just that there is no way out or not bright enough. Only by persisting can there be a way out. Come on, everyone.