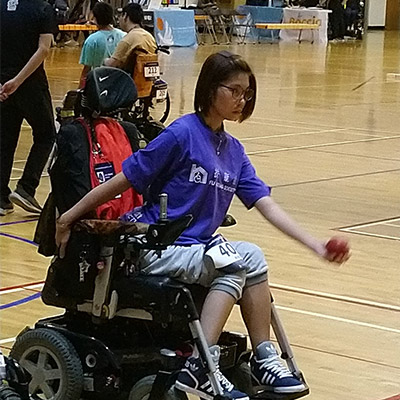 Angel
Can speak or share
Reference number : #53
It has been confirmed that he suffered from brain tumors, muscular dystrophy, and the rapid decline
I want to publish an autobiography to record my life story and life, and I also want to get an electric bed to facilitate life
I have confirmed that I have suffered from brain tumors, muscular dystrophy, the rapid decline in physical function in recent years, and the need to use a wheelchair as a means of transportation. In recent years, swallowing has become more difficult. From the original "knowing how to walk, running and jumping" to staggering, and finally needing to use a wheelchair to travel, this path is not easy at all.
At first, the two family members fell ill one after another. I was also very new to muscular dystrophy and thought I could recover with a little medicine. But when I searched for relevant information on the Internet, I realized the complexity of the disease. Some diseases can be delayed by injections, but I am not so lucky. I will only degenerate and eventually become completely paralyzed...
From the brain tumor removal operation in 2006 to 2012, I finally felt the pain caused by muscle wasting, and my body function continued to decline. At the same time, there were many different conditions due to rare diseases, and the kidney, bladder, gastric blood vessels and even the heart and lung functions began to be affected. I was exhausted physically and mentally and could only struggle. Around 2017, my right hand can no longer be lifted, and my daily life has to rely on the remaining left hand, and I have to worry that one day even my left hand will lose its function. The nightmare finally appeared. Not long after, my left hand was often inflamed and swollen. The pain was so painful that I felt tired even when I lifted the utensils to eat.
On the road of life, there are smiles and tears through the mountains and valleys. Because of muscular dystrophy, I have become a stronger person who knows how to face adversity.
Gradually moving from extroverted to full paralysis, Angel chose to live a rainbow in the dark and seize the opportunity to practice her life list. Hope to share this belief and positive values ​​through sharing life stories ~ Everyone can appreciate the beauty of their lives.
Life perception
As long as you live, there is hope. Everyone can appreciate the beauty of their lives.